Our Family Helping Your Family Since 1977.
Robert Weiss and Donald Johnson began Weiss-Johnson Sheet Metal Ltd. in 1977 with nothing more than a pick-up truck, a box of business cards and a bank loan. They knocked on doors and stapled business cards to partially built homes in the booming area of Mill Woods. Parts and supplies were stored in Bob's basement and later in his garage while the office was housed in Don's home, eventually sharing space with a nursery.
Having outgrown these spaces, Weiss-Johnson moved to a rented bay in 1980 where we remained until 1996. During this time the company had its ups and downs, but continued to grow and build a reputation for quality work at fair prices. Then, as now, Weiss-Johnson concentrated our efforts on new home installations and furnace replacements in older homes.
Continued growth through the years pointed to the need for more space, and in 1996 Weiss-Johnson had our first building constructed at 8821 – 60 Avenue. The last few years have seen additions and renovations as the company continues to grow. Don and Bob's work ethic has been passed down to Don's sons, Dennis and Mark Johnson, who are now overseeing the operations of the company.
We have since relocated again to serve you better at 5803 Roper Road. We have a beautiful new show room where you can learn more about the different HVAC options that are available. With over 250 employees and more than 125 trucks, Weiss-Johnson is growing. In 2013 we added a Fireplaces Division, 2014 we added a plumbing division, 2015 a Commercial division and Electrical division, and in 2018 a furnace and duct cleaning division to be of better service to the wide range of customers we are privileged to serve.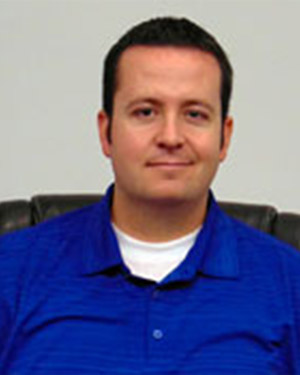 Director, LAC Rep.
Jesse Flexhaug
Phone: 780-395-1695